Secret Sheepie
cute held in your hand
Welcome to the Secret Sheepie hub! This little cozy, fluffy corner of the web houses links to all socials pertaining to Secret Sheepie, as well as print-on-demand services of our products, and a tip jar! If you have any concerns, questions, are inquiries, our email is also listed below.
Thanks a bunch for stopping by Secret Sheepie, where all the cute goods are held in your hand!
---
---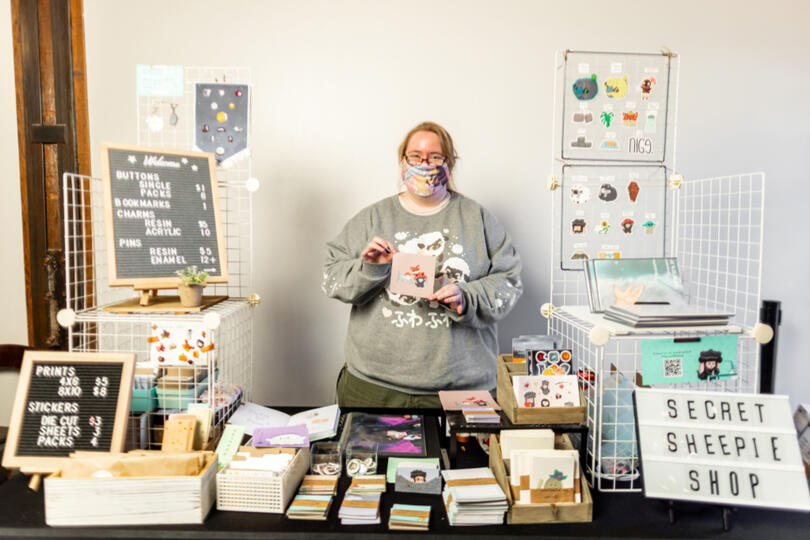 About
Back in 2017, I was super, super into Final Fantasy XIV (and still am), but back then there wasn't a vast variety of these little job stones around. I wanted to make my own rendition by adding cute little faces to them to give them a little more life, if not a little emotion.Originally, the idea was to make them into acrylic charms, then the idea turned to polymer clay. However, I couldn't figure out how to make them to where I was happy with them, so I did some research into making my own pins. Thus, I turned to Shrinky Dink plastic and the rest was history, essentially.As time moved on though, my interests shifted with creative outlets and I love exploring the ride variety and range of products that I can offer, such as stationary, charms/keychains, buttons, etc. At the end of the day, they all happen to be things that are still able to be held in your hand!I can't wait to share my adventures with everyone, and hope you come along for the ride.
---